Preparing for laminate installation
Remove furniture from the installation area and make sure that closet floors are cleared out. Trim molding and baseboard must be removed before laminate is installed. This can be a bit tricky, and it is not uncommon to have to patch and repaint them before reinstalling it after installation. If doing the tear out and disposal yourself, plan ahead about how you will dispose it. This can be time-consuming, so contact us about the best method and related costs. If you plan to remove your current flooring yourself, allow enough time for clean-up and floor preparation prior to your installation date. If removing old carpet, please remove all tack strips, pad and staples.
Be aware that the area of installation must be climate-controlled (heated or air conditioned). Indoor humidity should be maintained between 45 and 65 percent. In some cases, it is a good idea to acclimate your flooring to your home environment prior to installation. Refer to manufacturer's recommendations for details. When moving furniture back into your newly resurfaced room, consider using felt or rubber pads on the bottom of any furniture that will come in direct contact with your new floors. This will help minimize scratches or dents. It is also a good idea to test any appliances moved during the installation process to ensure there are no leaks or electrical problems.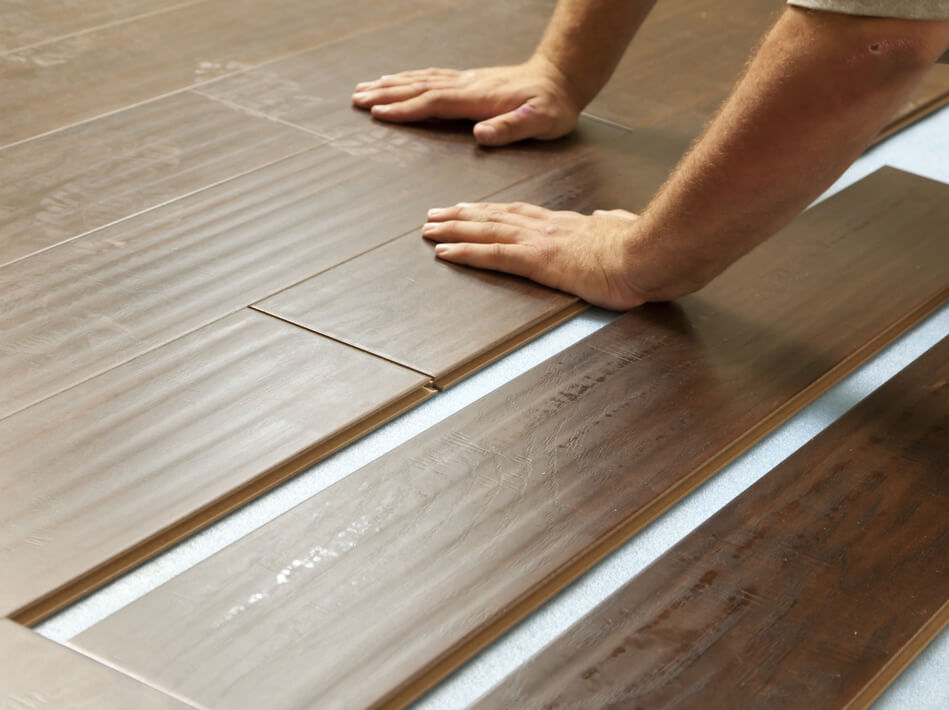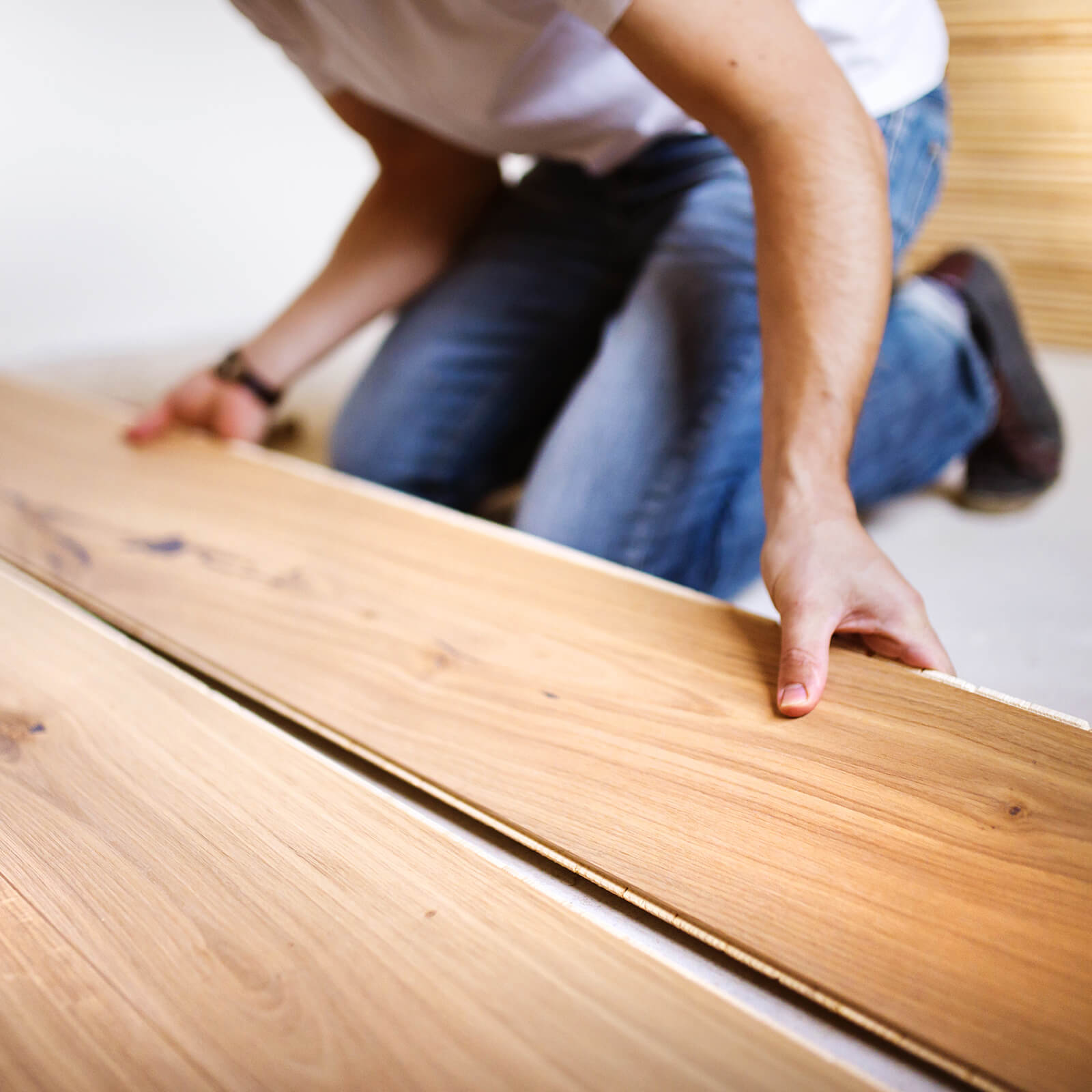 During & after installation
Be prepared to be at home while the installation is taking place to answer any questions the installation crew may have. You'll also be able to assist in ensuring the correct placement of the laminate. Because it can be difficult to estimate the complexity and length of each job, installers are not always able to give an exact arrival time; however, we will do our best to keep you updated. Your installers will use a variety of tools and techniques during the installation that can make the work area hazardous. Therefore, it is important to keep children and pets away from the area until the job is finished.
Once the installation is complete, conduct a thorough walk-through. Doing so allows you to see the finished product, and you can ask any final questions you may have. If you are sensitive to dust and odors, keep the area well-ventilated for up to 72 hours after the laminate is installed.